CNC machining 3 axis large milling machine
We use CNC machines to achieve maximum precision in the production of parts made from polypropylene sheet material. This also ensures minimal waste and errors in the production of precision parts for custom and mass production.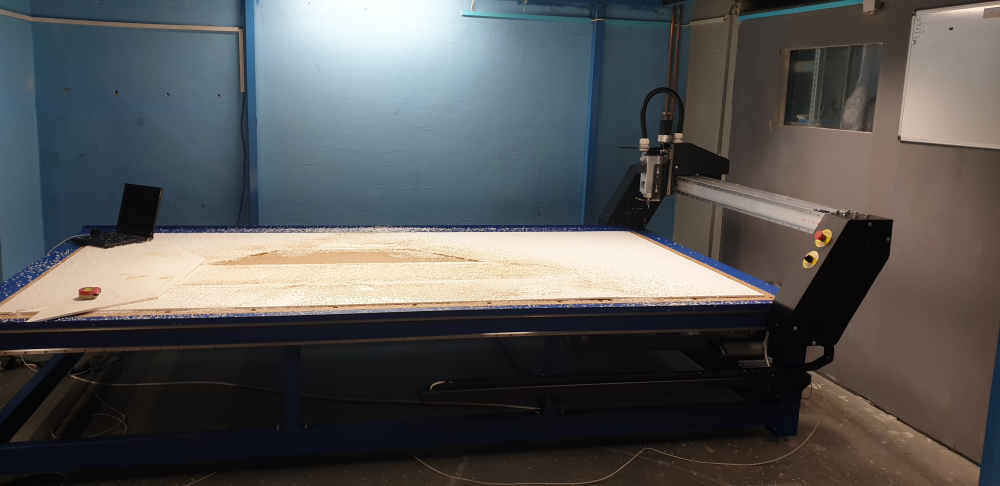 Large format plastic welder
We are able to weld the plate material on a large-size welder using the so-called "butt welding" method where the welding tool heated to the welding temperature is placed between the parts to be joined and their planed surfaces are pressed against the tool with the required pressure. After heating, the tool can be separated from the parts to be joined. The heated surfaces are bonded together under ever-increasing pressure, which must be maintained until they cool down. In this way we are able to achieve almost "invisible" welds. Using this technology, we can produce any size to meet your dimensional requirements.
We can weld materials up to 80 mm thick.
Extrusion welding machine
When welding with extruders, the welding wire is fed into the screw where it is heated to produce a completely homogeneous and perfectly plasticised additive material in the form of a melt. It is forced out under pressure onto a preheated substrate by hot air.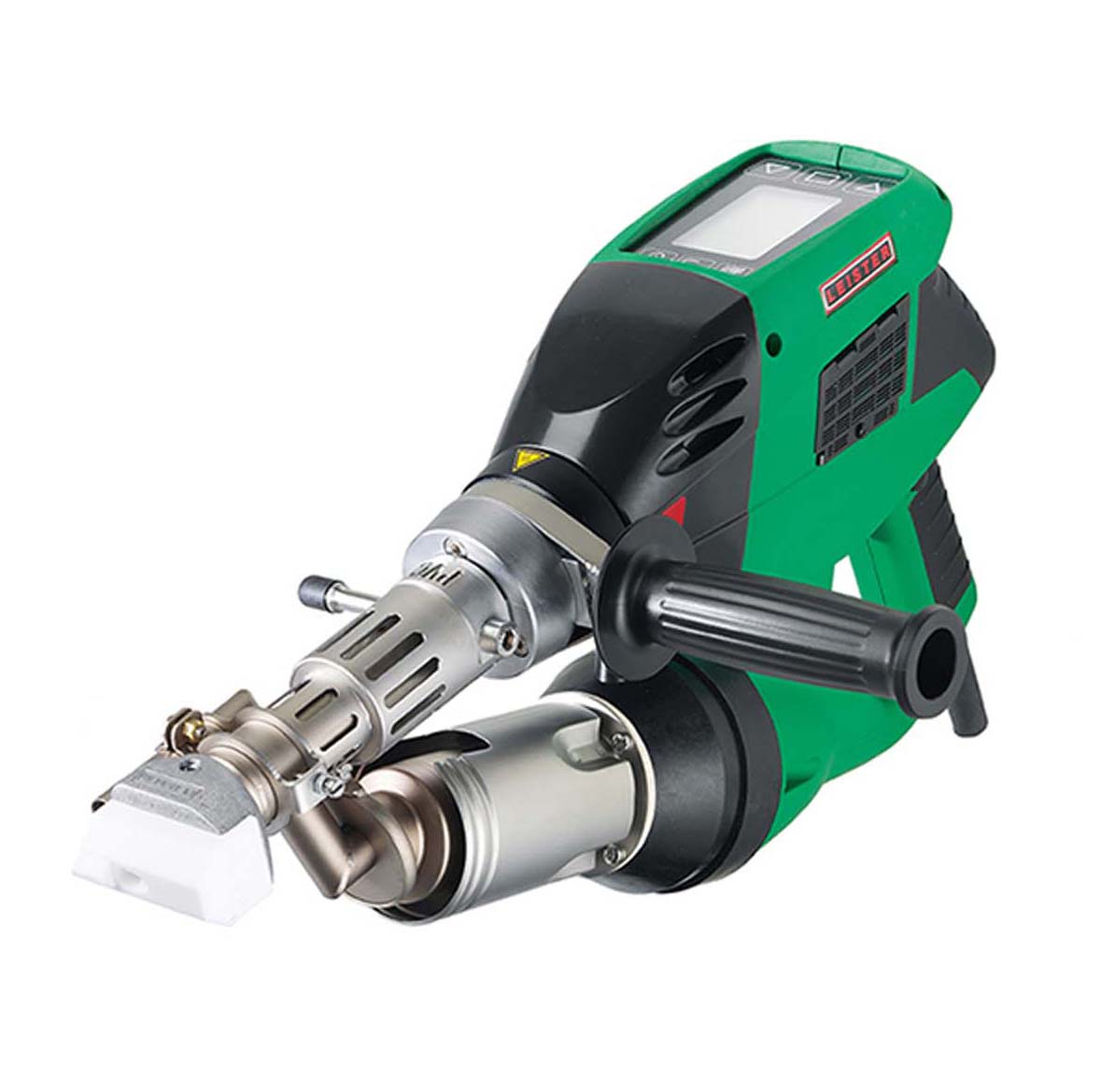 Hot air plastic welder
This method requires the use of a quick welding nozzle. After the surface is heated, the additional plastic material is welded with hot air and the weld joint between the materials is formed using constant hand pressure and a pressure attachment.
Polyfúzní svářečka
Polyfúzní svařování slouží ke vzájemnému spojování trubek z termoplastů. Jedná se zejména o potrubí od 16 mm do 125 mm. Svářečky tohoto typu mají silný trn, na který se nasadí a utáhnou nástavce neboli kopyta. Ty jsou potažené teflonovou vrstvou, aby lépe vodily teplo a materiál se na ně nelepil. Plastové trubky napojujeme pomocí takzvaných tvarovek. Tvarovka i trubka se nasunou na rozehřáté kopyta a po zahřátí je spojíme do sebe a počkáme až vychladnou a vytvoří tím homogenní spoj.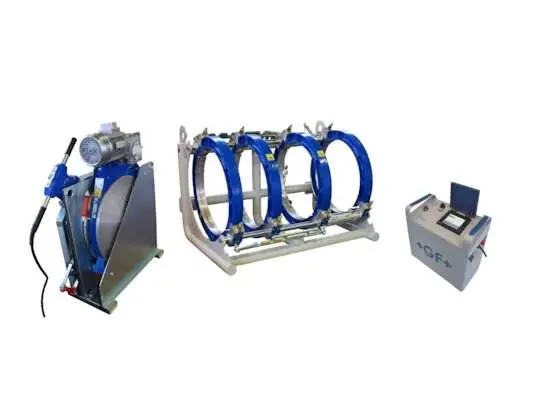 Svařování na tupo
Čelně svařujeme potrubí do 1000 mm. Potrubí lze svařovat buď manuálně nebo hydraulicky pomocí CNC řízeného svařování. Svařované oblasti trubek a tvarovek se zahřejí na svařovací teplotu a spojí se pomocí mechanického tlaku bez použití dalších materiálů. Výsledkem je homogenní spoj.
Velkoformátová pila
Slouží k nařezávání materiálu velkoplošných formátů a nařezávání přířezů z desek, které probíhá ve svislé poloze. Řezný agregát je veden obsluhou ručně v horizontálním i vertikálním směru.
Svářečka na elektrotvarovky
Topný drát trvale zalisovaný do tvarovky se zahřívá proudem při nízkém napětí. Okolní materiál kolem drátu se vlivem zahřívání roztaví a roztáhne. Tavenina začíná uzavírat mezeru mezi trubkou a tvarovkou, což vede k přechodu tepla do trubky, která se také zahřívá a taví v zóně svařování. Materiál potrubí se také roztahuje. Zvyšující se roztažnost materiálu mezi trubkou a tvarovkou, které brání studené zóny mimo svařovací zónu, vede k vytvoření svařovacího tlaku mezi trubkou a tvarovkou a vznikne tak homogenní svarový spoj.
Svařovat lze potrubí od 20 mm až do 630 mm.
High-voltage projection machine
The instrument is suitable for detecting cracks, leaks and leakages. These are the so-called NDT tests – non-destructive testing, which can be performed on the finished product without damaging it.  We use this technology to check the tightness and integrity of our gullies, pipes, foils and other non-conductive structures and products. 
Can be used for material thicknesses from 3 mm up to 30 mm.